Mmmm chicken legs. On the paleo diet, we typically don't have BBQ sauce because there's usually lots of sugar and other undesirables. Thank goodness for the Paleo Comfort Foods cookbook as they've got a paleo BBQ sauce recipe that seems to work. I had to modify it a bit for my taste, but overall, it was a really good paleo alternative.
What you need:
Chicken legs
Paleo BBQ Sauce
Oven
Baking Sheet
Foil
What you do:
Make sure you have some BBQ sauce made. I used the paleo recipe from the Paleo Comfort Foods cook book: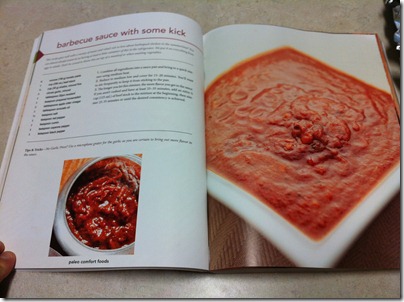 1) Pre-heat your oven to 335 degrees F.
2) Open your chicken packages and get 1/2c of your BBQ sauce ready.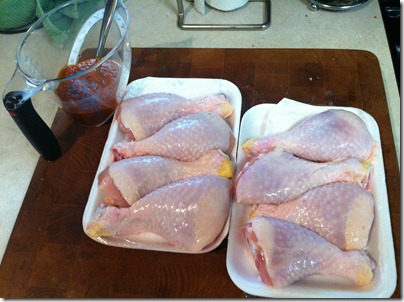 3) Get a baking sheet and coat it with foil. I hate to clean, so I do this. If you don't care about cleaning, just use the pan as is.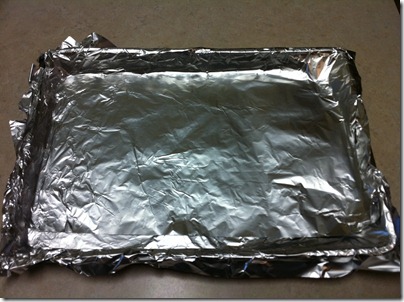 4) Put chicken on baking sheet.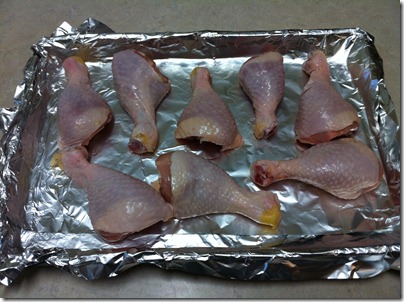 5) Dilute your BBQ sauce with water. Use equal parts. I ended up with a little more than a cup. No biggie.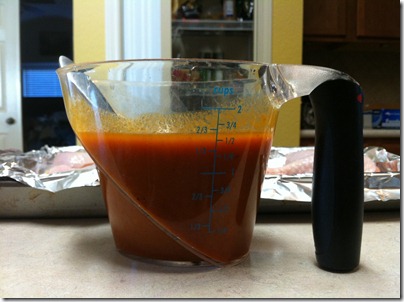 6) Pour it all over the chicken.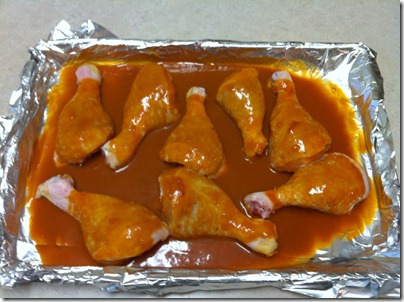 7) MORE FOIL!! Seal that chicken in there. We want to steam the meat for this first cooking leg (no pun intended).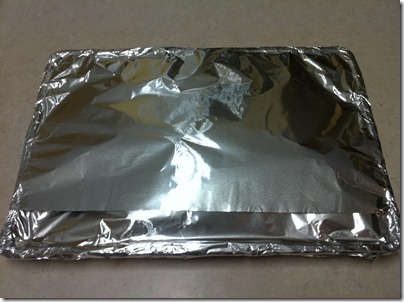 8) Bake for about 60-90 minutes on 335 degrees. The chicken should be fall off the bone.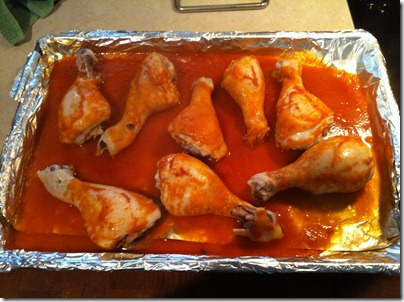 9) Uncover and cook for about 10-15 minutes to start caramelizing the outside.
10) Turn your broiler on and place the chicken in there for 1-3 minutes, but keep a close eye on it, checking every 10-20 seconds.
11) YUM!